RAGANELLI HOTEL
Raganelli Hotel Rome is a 3 star hotel in Rome located in Via Aurelia, near the Vatican City, and offers 46 rooms, single, double, triple and quadruple, all furnished with hairdryer, direct line telephone, satellite Tv, air conditioning and wi-fi connection.
The strategic position of this hotel near the centre of Rome, served in a very good way with various public transports, makes Raganelli Hotel the right location for all who want to stay in a place easily connected with every area of the city.
The hotel offers all the clients a wide breakfast hall, a terrace on the fifth floor where it is possible to admire a wonderful sunset drinking good cocktails, and a spacious hall with internet point. And, in addition, Raganelli Hotel offers all its guests relaxing moments in the near Fitness and Wellness centre of 2.300 mq, absolutely free, a comfortable internal car park free of charge, bar open 12 and concierge open 24.
The whole structure presents the modern wireless internet connection system, to satisfy, above all, the business clients, facilitated also by the nearness to Ergife Congress Centre and to the Trade Fair of Rome.
Due to the numerous facilities and the favourable position, very good connected with every area of Rome, Raganelli Hotel represents the suitable hotel for tourist, family and business needs.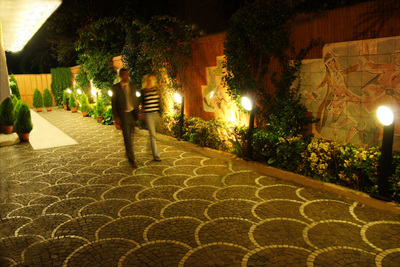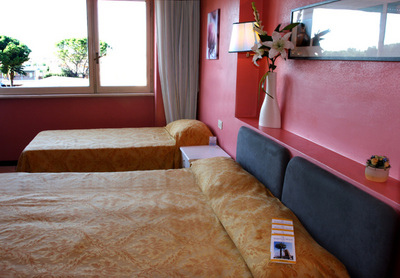 Hotel Information
RAGANELLI HOTEL
Raganelli Hotel Roma Via Aurelia, 734/8 - 00165 Rome -
tel: (39) 0666418023 - fax: (39) 0666415506
Hotel Reservation